Injection molding has always been considered the core business of TECNOSTAMP.
Currently our company has 13 presses ranging from 50 to 550 tons of the latest generation, assisted by manipulators, collaborative robots and specific interlocks for the production of complex technical and aesthetic products, co-moldings and various assemblies.
All of our technologically advanced presses are equipped with robots and gripping hands that can be customized according to the product, and if necessary, each process is configured to obtain maximum efficiency and the best possible quality.
Production is constantly coordinated by the planning and production office.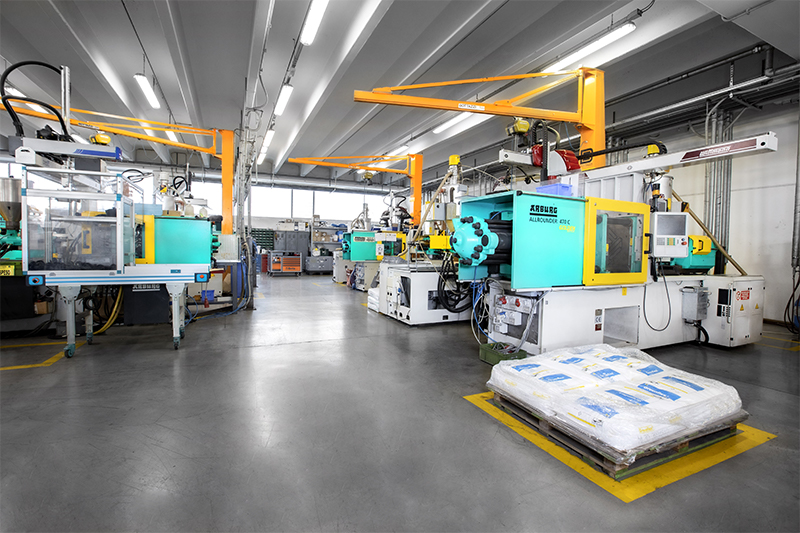 In the production field we also use various tools that allow us to maintain high quality standards, such as:
Dehumidifiers with which we carry out the correct pre-treatment of thermoplastic materials

Control units and thermoregulators for the control of specific transformation temperatures

Jigs and equipment designed and built ad hoc for precision checks and assembly on the machine.

Optical magnifiers and Optical measurer